The Problem with Online Meetings…
It's sometimes hard to hear and see your speakers
Replacing your background doesn't always look good
Your brand is nowhere to be seen
Some webcams just aren't up to the task
Your audience gets frustrated and loses interest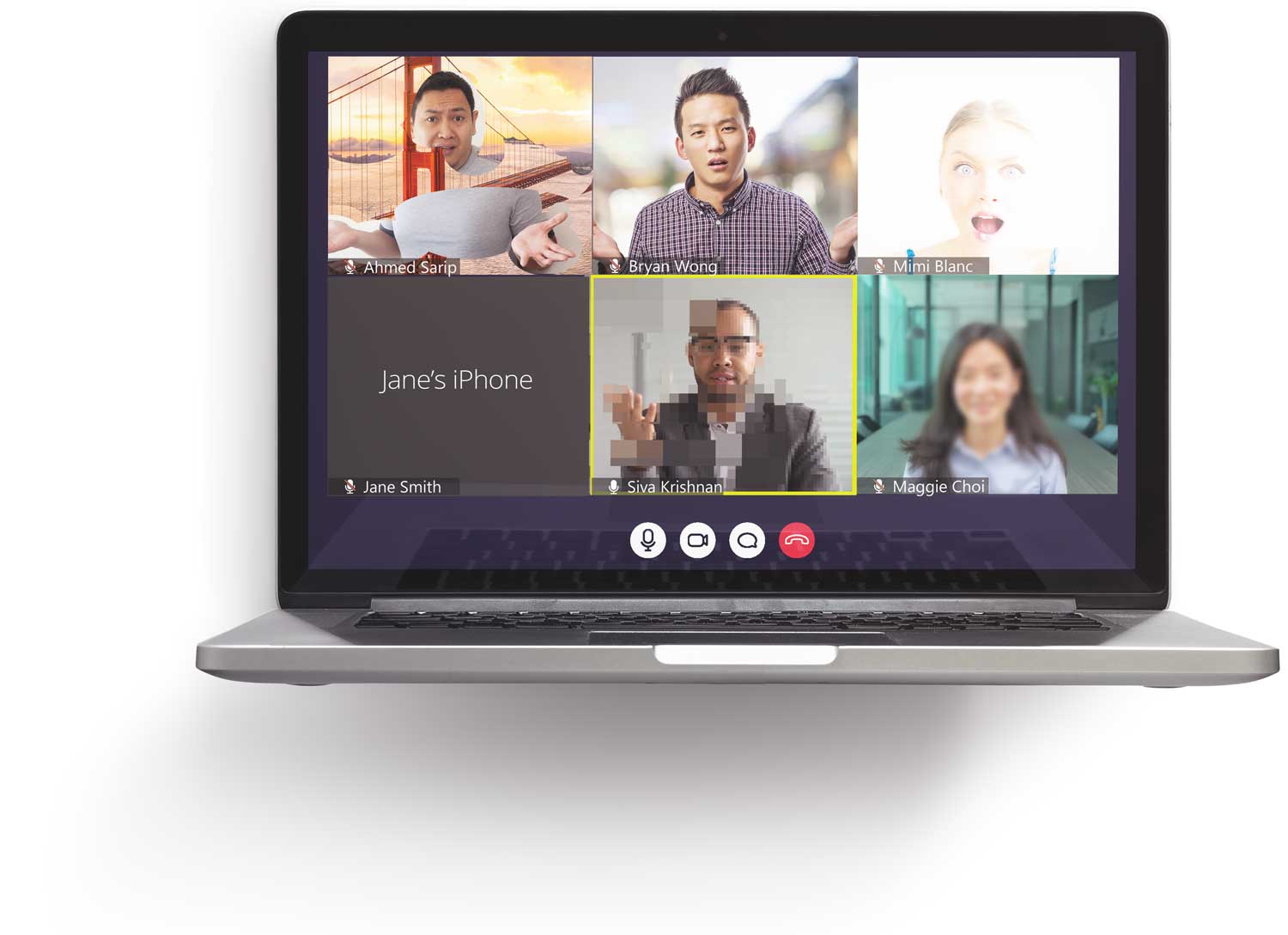 The result?
Your content and your reputation suffers
AsiaWorks Virtual Production Studio
A solution for producing live interactive content that is far superior to clunky "webinar" and video conferencing systems.

Customisable screens & layouts
High definition live streaming of video content in up to 1080p

Fully compatible with Zoom, Skype, Teams and social platforms.
Creative and limitless branding opportunities
Professional Production support from a team of experts
Get your audience excited for the start of the show
Create a customised, branded title frame to make an impact when people arrive
Build anticipation with a countdown clock, timed to the start of the event
Music of your choice to set the mood for the show
Place your presenters front and center, creatively arranged on screen
Wow your audience with engaging custom branded backgrounds
Brand your event with your company and sponsor logos
Digital transitions, creating dynamic movement that creatively transition between each scene
Toggle bold titles to present the names and titles of each one of your presenters
Live webcam stream can be cropped, re-sized and placed anywhere on screen
Present your content effectively
Present live data, calls-to-action, news, information and social links using jaw-dropping animation and graphics.

Presentation decks and video content played seamlessly and slickly into each event and presented in up to 1080 HD resolution.

Webcam stream can be re-sized and positioned to feature the speaker in a single shot anywhere on screen allowing them to "show and tell".
High Quality
Video Streaming
Full Screen Video streaming at 1080 HD resolution

High quality audio stream

Seamless integration with major streaming platforms like YouTube, Facebook, Zoom, Twitch, Teams, Google Meet, Bluejeans and many more.